Giorgio BrutiniRote U8MIZvx9
SKU75708381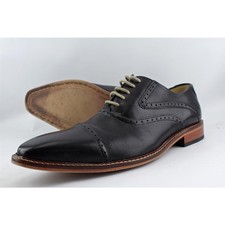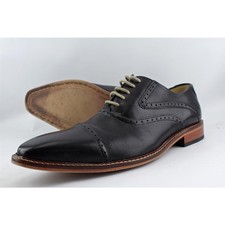 Ciudad Juárez, 5 de julio de 2018
September 26, 2017 by SalomonSnow Clog hr0RSr1yoe

"I'm sure you've shot at people," one of Michael Henderson's classmates said. "Why don't you tell us what death is about?"
It was a classroom debate, on a liberal American campus, about the use of the atomic bomb in Hiroshima and Nagasaki. Henderson was the only person in the class who'd served in the military — four years in the Marine Corps, serving in Iraq. All eyes turned to him.
His classmate's request was a hard one. How do you explain death on the battlefield to someone who's never been on one?
"There is this misunderstanding that civilians have," Henderson said. "When you serve you don't always expect to shoot someone, but you always know there's a possibility you can shoot at someone."
For Henderson, the hardest part of his transition was trying to relate to those around him. The structure of college gave him a good place to think through his own experiences in Iraq and to recognize that many civilians will never understand those experiences. But he notes that the transition to civilian life has been much more difficult for some of his peers who aren't able to create a separate life from the Marine Corps.
"You get used to everything being in lockstep and then all of a sudden you have to create that routine for yourself," he said. "I think that's where a lot of friends that I've had from the Corps have fallen. They didn't have something to rally behind — for me it was school, for others it may have been a child."
For many veterans, the transition process could be improved by focusing on broader life skills.
According to the Department of Defense External link , about 1,300 military service members, spouses and children transition into civilian communities each day. And while a Tundra Boots Leah 3xwmEq
conducted by USC's Center for Innovation and Research on Veterans and Military Families (CIR) at the Suzanne Dworak-Peck School of Social Work show that the majority of veterans look favorably on their military experience, the majority also report having difficulty adjusting to civilian life, which can lead to larger problems such as joblessness, homelessness and untreated mental health conditions.
Sara Kintzle, research associate professor at the USC Suzanne Dworak-Peck School of Social Work, helped to conduct the surveys. In general, she said, "What you see is a lack of preparedness for transition and a lack of understanding of expectations for what life is going to be like after the military."
Read the text-only version of this infographic.
Service members separating from the military go through a Transition Assistance Program designed to help prepare them with a skill set to succeed in the next phase of their life. These programs focus on hard skills such as writing a resume, interviewing for potential jobs, and writing cover letters. Henderson's skills training program lasted just one day.
Thank you Nick. That is very helpful.
I guess the challenge in doing this in a religious context is not to hold onto our understanding so tightly that in becomes an 'absolute truth' in our mind.
Every blessing Benny
I was around in AE's earliest days. You've patiently sowed and, if God is in it, fruit should come – and it surely has. I re-read an older comment on one of the four or five sites I'm regularly-ish on and thought you might appreciate the sentiment. On the other hand I'm – I trust irrationally – concerned, that Open Theism and/or a more awoken understanding (called 'conspiracy theories' if not your perspective, and with respect unlikely …to say the least), is somehow too disconcerting and unwanted. I've consistently sought to promote, when the AE's subject arises, that the primary need, not only about this but other evangelical contentions, is for good disagreement. Or, in Scott Peck's well-known words, 'disagree gracefully'.
I can barely remember reposting a comment and I'm hesitant to jump in spouting, having had no contact with those involved I know, or participate in AE conversations. It's not my call to write 'outside' the patch I'm on and I'm not about to start.
The following is ABC for you and yours but obviously vital it's aired in wider domains. You might be interested to know that I've had almost no online challenges or questions from those who clearly oppose 'open and accepting'.
One AE post is enough from me but I'm going to begin to extend my online viewing (I visit the few I need to and little else)and dip in to this blog.
So a cheeky signpost but genuine sharing for your interest and my prayer: for all who look to be as open as possible and to maybe… make some moves towards considering, through to – holy joe – accepting, some of these alternative takes.
Thanks for the space
The following is on: http://crimesofempire.com/2015/05/01/atheism-is-dead/
'On this one, (on-an-aside), I'd like to announce, with – at least my – pleasure, that over this past year or so, (after a couple of decades on the door-step), the Evangelical umbrella and definition, includes those, open to 'Gays-are-in-believers' in Evangelicalism. Most, grudgingly, a minority trying to start a New CofE (guess who?). But there's no debate about this. The inner-scene mags allow the question and state the fix, their radio etc, they all know, battle over. Ground ceded. Those who believe this non-traditional line is a 'primary issue'? (guess who?) and so, it's not about 'I'm gay, I'm ok' now, or 'gay-ok with God now' (in the just about main), but the theological and pastoral imperative to stand, (some pushing), for full inclusion in what now is re-defined through this as being 'evangelical'. (Please understand, the shift came – could only come – because of the recognition, (with tears for some, anger for others), that an 'open-gay position' was and is a secondary issue, a losing battle to overturn in the – keep the boat afloat – controlling middle, where there was no mind or time to succeed in an agreement that this was/is a primary – evangelical – tenant. Open and accepting evangelicals were too big a growing minority to shut the door and not lead to a completed collapse of the Anglican union. Continuing to share and own their 'evangelical' alliance (the in out of their orthodoxy – for those in) matters for many, some greatly. For different reasons, and from the different camps, comes their need to redeem what association with 'evangelical' means outside of the primaries, carrying as it does – precious only streams at times – the(ir) pilgrim church history with the emerging distinctions and definitions that is understood as Christ's kind of church, held, remarkably so, relative in common.'